 It's back! Tonight, the highly anticipated Game of Thrones season three premiere is set to air on HBO at 9:00 p.m. ET. Fans have been waiting for the latest installment of this epic tale and now they can finally experience it.
The season three poster, which you can see below, was a simple way for to make sure that none of us forgot the date of the premiere episode and now that the date is finally among us we need all of the crucial information to make sure we do not miss tonight's episode.
How can you catch the season three premiere of Game of Thrones? We've got you covered with everything you need to know below.
[RELATED: Game of Thrones Season Three Premiere: GIFs to Get You Ready]
Date: March 31. 2013
Start Time: 9:00 p.m. Eastern Time
TV Channel: HBO
Live Stream: If you are unable to make it to a television set, HBO GO will have you covered.
Have no fear, Sunday night's Season 3 premiere of @gameofthrones will be available @hbo GO at approx the same time it airs on HBO. #got331

— HBO GO (@HBOGO) March 28, 2013
Here is the season three poster: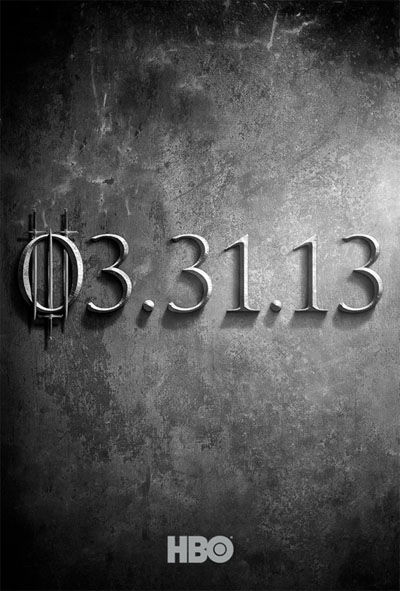 Will you be tuning in to the Game of Thrones season premiere? If so, let us know what you are hoping to see in the latest season of HBO's epic hit.
Are you ready? Catch the video preview for tonight's season premiere right here:


Dick's Sporting Goods presents "Hell Week":
Tags: Game Of Thrones