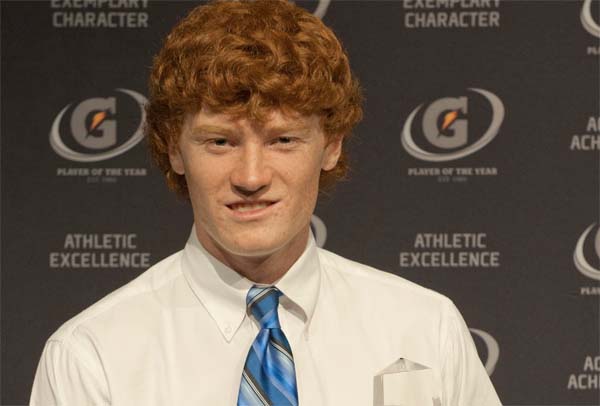 On Saturday, the Cleveland Indians announced the signing of outfielder Clint Frazier, the fifth overall selection in the 2013 MLB First-Year Player Draft.
His contract reportedly includes a $3.5 million signing bonus.
Frazier, 18, recently completed his senior season at Loganville High School in Loganville, Georgia, where he hit .485 (47-for-97) with 17 homers, 45 RBI, 56 runs scored, a .561 on-base percentage and a 1.134 slugging pct in 32 games. The 5'11″ right-handed hitter was also named the Gatorade National Baseball Player of the Year following the season.
He will report to Goodyear, Arizona and begin his Indians career with the rookie Arizona League Indians.
Frazier was in Cleveland on Saturday to take batting practice with the team. To an observer, and taking into consideration that he has a long way to go, it's obvious that Frazier has pop in his bat and, when he fills out his frame, the Mike Trout comparisons (people love a good comparison) would appear to be legitimate.
With all eyes on him as he took his swings, Frazier knows it is just something that comes with the territory.
"I have a lot of expectations for myself," Frazier said, "and I know being one of the highest selections comes with a lot of expectations."
[MLB.com]
Tags: Cleveland Indians