Joe Mauer: " This is my first tweet ever. Just want to say thank you to the fans for voting me into this years ASG. Never gets old." #ASG

— MLB (@MLB) July 17, 2013
That. Just. Happened.
It's kind of adorable, really. As a Minnesotan, I've been surrounded by Mauer's awkwardness niceness for over a decade now, and it doesn't get old. Sure, it's always awkward. Every single time. But in a genuine, Minnesotan, good ol' boy way. Trust me, right down to his Oscar-worthy acting, Mauer is a superstar.
Truth be told, Mauer would quite literally be the last person on the planet to use Twitter, except for his own manager, potentially.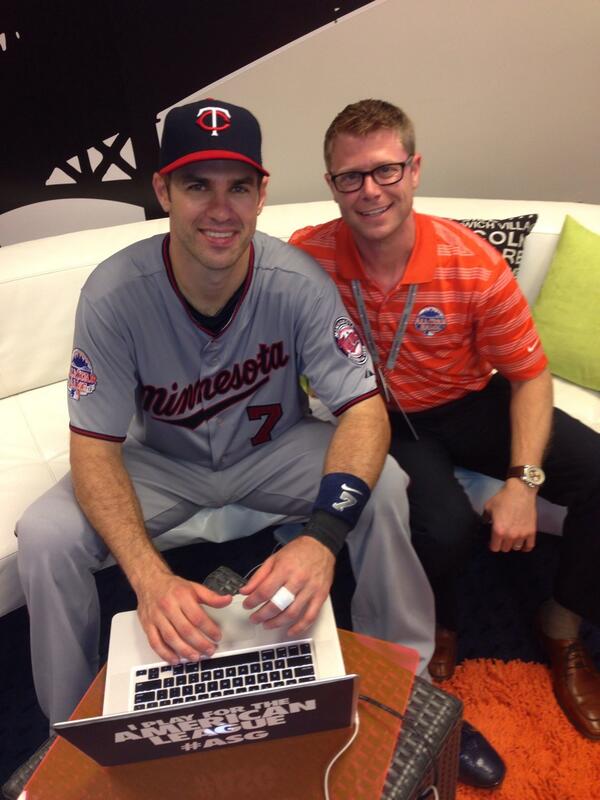 But that picture (courtesy of @Twins_morsecode)…just look at the sheer joy across Joe's face. Really look at it. It's genuine, isn't it? If only the above tweet came with audio…now that would be gold.
Also, what will it take to get Mauer on Twitter with his own account? Sure, it'd be boring. Really, really boring. But intriguing, all the same. Enough of this hijacking of the @MLB account. Although I still like to imagine Mauer barging into this wonderful looking green room (with an orange, shag-looking throw rug?) and commandeering the computer from the media folk…
Dick's Sporting Goods presents "Hell Week":
Tags: Joe Mauer Minnesota Twins MLB