The Dallas Cowboys have a depleted defensive line. Josh Brent retired amid legal issues, Jay Ratliff is banged up and defensive end Tyrone Crawford suffered a season ending Achilles injury. That had some speculating that the Cowboys could be looking to free agents for some depth along the defensive line.
Dallas Cowboys vice president said they would not look outside of their roster for a solution along the defensive line.
"The guy that will replace Crawford is already on the roster," Jones said, via the team's official website. "We certainly like the guys on our roster better than anyone that is out there."
The Cowboys looked outside camp to find a replacement and signed Defensive end George Selvie. He took advantage of the opportunity and Hall of Fame game to try and make a case that he should be kept on the Cowboys roster.
Exhibit A? This incredible bull rush of Miami Dolphins offensive lineman Dallas Thomas en route to a sack on quarterback Pat Devlin: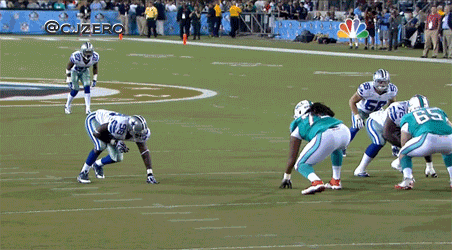 [h/t] Bleacher Report
Selvie might be the exception though.
"That's rare," Jones said, via ESPN. "It is a plus. It's hard to find guys who can come in off the street and do the job."
Selvie is just grateful for the chance.
"I haven't been with a team in OTAs or a team since April, so it's hard to get adjusted to things, but you do the best you can to get out here and play football," Selvie said. "It's just rotation, and they're giving everybody a look, so they're giving me a look and I'm grateful for the opportunity."
Head coach Jason Garrett praised Selvie's performance.
"Boy, he did a nice job," Garrett said, via ESPN. "He's done a nice job from his first practice with us. He's a good football player. He's a hungry football player."
Selvie knows it's all about production and that's where his focus is.
"It's a producing league," Selvie said. "You produce, you stay in."