Yu Darvish had a perfect game headed into the sixth inning against the Houston Astros. It was the bottom of the sixth, there were two strikes and the count was 1-2 when Darvish threw a low breaking ball. Astros's Jonathan Villar was the beneficiary of a ball call, when Darvish and Rangers catcher A.J. Pierzynski were convinced it was a strike.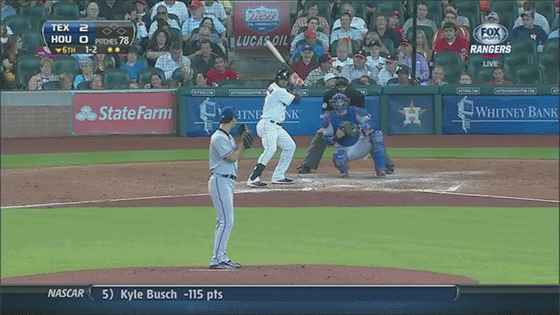 Fast forward to two pitches later when Darvish has thrown to balls and walked Villar. He lost his perfect game, though the no hitter was still in tact. Pierzynski argued the call as Villar trotted off towards first base. The catcher didn't even appear to argue that rudely but he must have made a pretty offensive comment.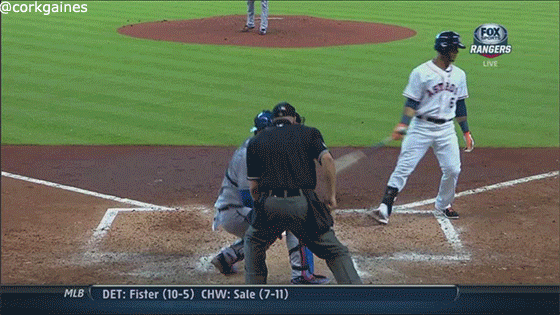 Darvish gave up a home run a couple innings later to Carlos Corporan and lost his no hitter as well. Pretty rough day for Darvish after what was a promising and exciting starts. He finished with 15 K's in a one-hitter.

to Bleacher Report for this, and they got the GIFs from Cork Gaines and FTW.
Tags: Texas Rangers Yu Darvish