Hawaii took on USC last night to kick off the college football season. The highlight of the game might have been Hawaii's quarterback Taylor Graham, who is 6'5″ and 235 pounds, laying a bone-jarring block on an unsuspecting USC cornerback.
To be fair, Graham had a 5 inch and 35 pound advantage over USC cornerback Kevon Seymour, not to mention the element of surprise. How many times do you remember your high school coach saying "head on a swivel!"
Hawaii's ball carrier was reversing the field, not part of the play, when the cornerback was hit with the block. Hawaii's coach probably doesn't want his quarterback leading with his throwing shoulder into big collision blocks.
Aside from incredible, the hit was also perfectly legal and executed well. Maybe Hawaii wants to find a way to get this kid some snaps on defense.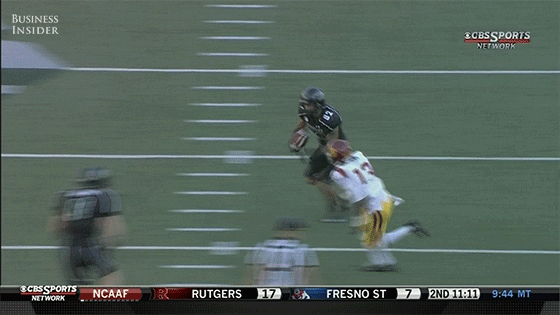 Business Insider's Cork Gaines
The Hawaii crowd's reaction was priceless and I think they could give the Laker Bros a run for their money.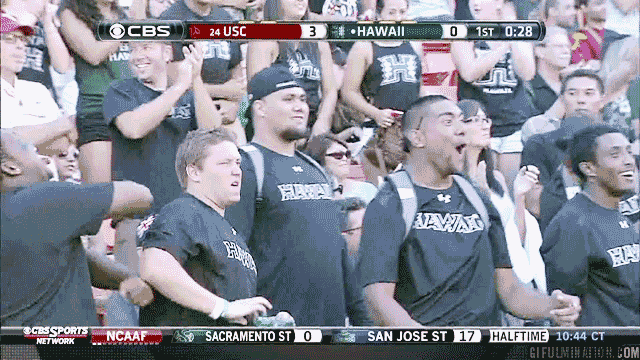 If you don't know what I'm talking about, allow me to present to you the "Laker Bros":
Tags: Hawaii USC Trojans