Heisman Trophy winning quarterback Johnny Manziel is sitting out the first half and Rice is giving Texas A&M a run for their money so far. They finished the first quarter ahead of the Aggies 14-7.
One of the highlights was this thirteen yard reception by Rice Owls wide receiver Jordan Taylor. He leaps up in the air and makes the catch in front of the A&M Corner who challenges him in the air. He loses his balance as contact is made and is falling backwards before landing square on his back.
This GIF makes it look more like he flipped and did some kind of crazy acrobatic move mid-air.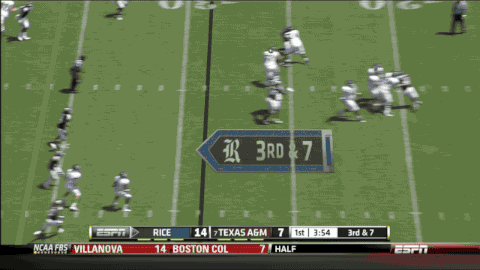 We can get a clearer look of what happened in this slowed down GIF: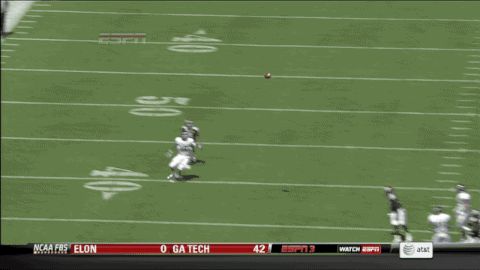 Here is the reverse angle.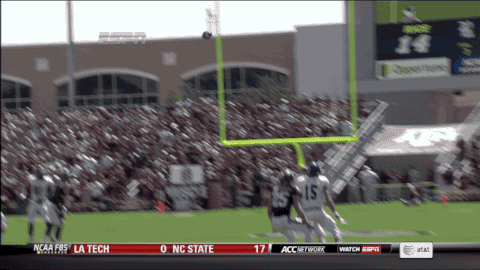 Regardless it was incredible catch that gave the Owls a first down on a third and seven situation keeping their drive alive. And talk about sacrificing your body, landing on your back like that must have hurt.
[h/t] Bleacher Report