The Tennessee Volunteers against the Alabama Crimson Tide has always been one of the most heated rivalries in the SEC. Both teams' fan bases have a history of old fashioned hatred that extends beyond the stadiums where the games are held.
This year is no different and the following two pictures put it into perspective a little bit.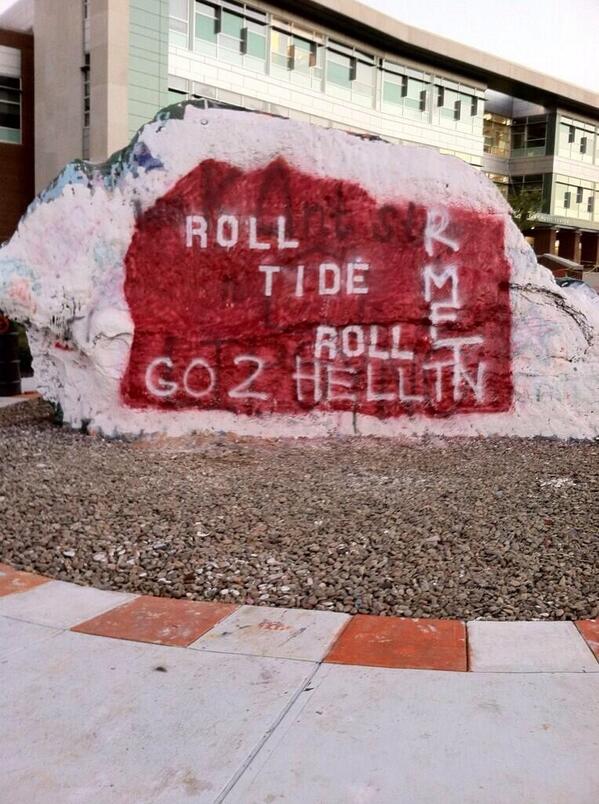 The game will be in Tuscaloosa and Tennessee, despite beating an overrated South Carolina team at home last weekend, really doesn't seem to have much of a chance this year, on the road, against Nick Saban's bunch.
The Vols are sitting at 4-3 (1-2 SEC) and haven't beat the Tide since 2006. They also played a close game against a depleted Georgia team just a couple of weeks ago, but fell in multiple overtimes.
Bama is 7-0 (4-0 SEC) and of course coming off of back-to-back national championships. More importantly, their closest win this season (outside of Texas A&M) was 25 points.
Regardless of the outcome Saturday, the hatred between these two will continue.
[source: SI.com]