Growing up, Steve Kerr was one of my favorite basketball players in the NBA. I've enjoyed games that air on TNT a lot more ever since Kerr was brought on board with the rest of the team.
There's something about Steve Kerr that makes him so lovable by almost everybody who knows who he is. The man was a great player as he is a five time NBA Champion and led the NBA twice in three point field goal percentage in 1990 and 1995.
Now Steve was apart of the broadcast crew calling the game between the Los Angeles Clippers and Portland Trailblazers that was live on TNT. At some point during the game, two guys were looking to take a picture but were victims to a photobombing by a very interesting individual.
That individual happened to be Steve Kerr. The two gentlemen were sitting near the broadcast booth where Kerr and the rest of the team happened to be set up for the game.
Here's the photo.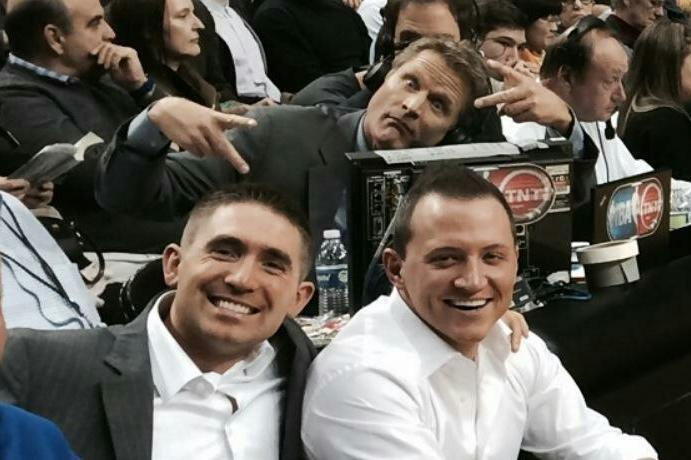 [H/T: BleacherReport]
Tags: Chicago Bulls Steve Kerr