Damian Lillard is fun to watch.
The reigning Rookie of the Year has only been improving this season, and his Blazers are one of the best teams in the league. In Thursday night's game against the Nuggets, Lillard and the Blazers put on a show, and they got the win, as well as the highlights. In the video above, Lillard splits the defense, and soars for a nasty dunk. He throws it down hard.
Lillard finished with just 11 points, but two of those were just deadly. LaMarcus Aldridge finished with a career-high 44 points as well as 13 rebounds, and he wasn't done after the game, either. After the game, Aldridge posted this picture: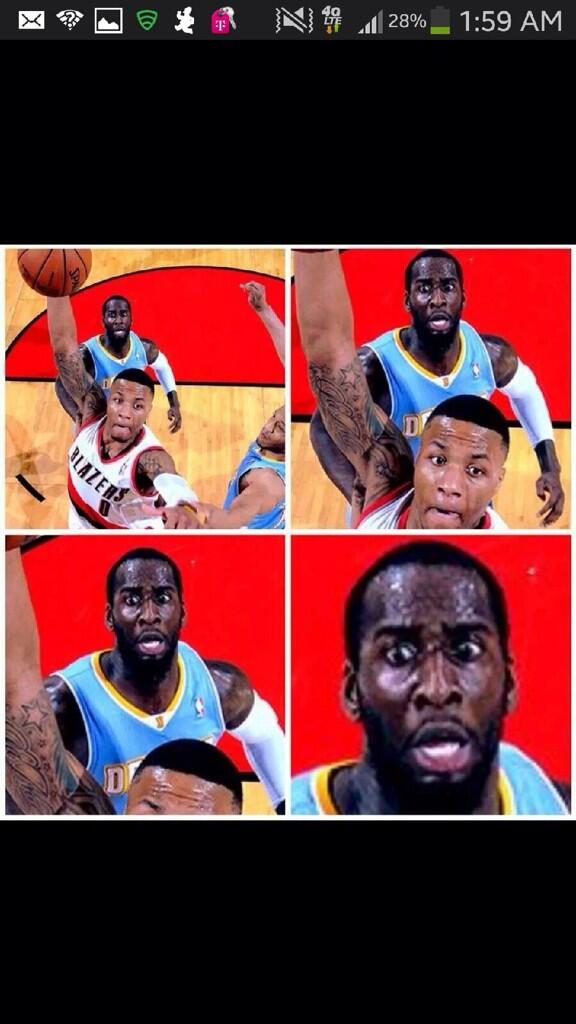 That would be former Trail Blazer and teammate JJ Hickson, who is now a Denver Nugget. You can expect both Lillard and Aldridge to make the All-Star team as reserves, and it seems like Aldridge has some comedian aspects to his game as well. The Portland Trail Blazers look like they are having fun.
Tags: Damian Lillard Denver Nuggets JJ Hickson LaMarcus Aldridge Portland Trail Blazers