Kevin Garnett and Paul Pierce returned to Boston on Sunday night, and they returned to a standing ovation. Although the events leading up to the game was touching, once the clock started ticking, things looked a little more normal.
We all know Kevin Garnett to be a bit of a trash talker, and he can sometimes use intimidation as a tool. Garnett used some of those skills against his former teammate, Rajon Rondo. Check out this now infamous photo: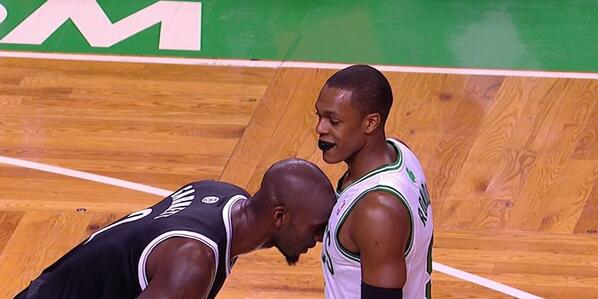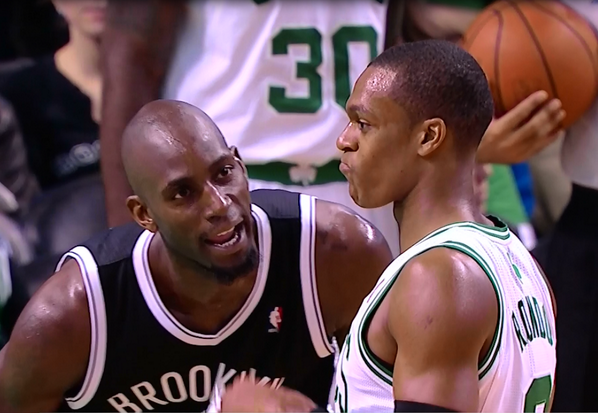 You can tell that this is all in fun and respect, but it's still nice to see that Garnett likes to poke some fun at his former teammate. Let's just say he treats him better than he treats Ray Allen. who he has spoken to since Allen signed in Miami. Then again Garnett left on different terms.
Dick's Sporting Goods presents "Hell Week":
Tags: Boston Celtics Brooklyn Nets Kevin Garnett Rajon Rondo