The Drake and Johnny Manziel is one of the greatest bromances between musician and star athlete. Drake is constantly supporting former Texas A&M quarterback Johnny Manziel, making custom jerseys and posting pictures of himself watching games in his jersey. Manziel even got OVO, for Drake's October's Very Own, tattooed on him.
Well a picture of Manziel from spring break popped up last year and it featured Manziel being kissed on each cheek by two bikini clad women. Drake is making a strong case that he is Manziel's biggest fan. (See below)
Drake apparently had that made into a shirt and wore it to a pre-Super Bowl party.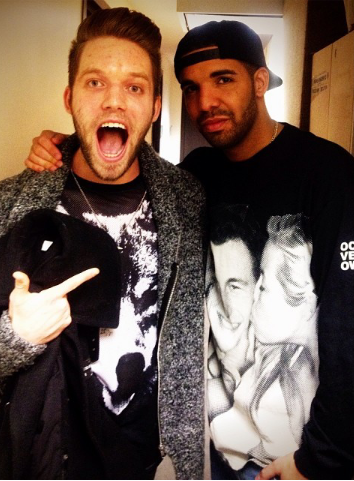 Here is another view of the shirt, you really can see the girl on the left in this one. As of now, the shirt isn't on October's Very Own website.
Lost Letterman