The Brooklyn Nets are in the middle of blowing out the New Orleans Pelicans, at the half they were leading 51-28. One of the highlights for the Pelicans was this play by first round draft pick and power forward Anthony Davis. He finds himself playing defense on Nets guard Deron Williams, he follows him as he crosses into the elbow and puts up a jumper and blocks it.
Davis takes off down court, gets the long pass and slams it home to five the Pelicans some much needed points. This will be on SportsCenter.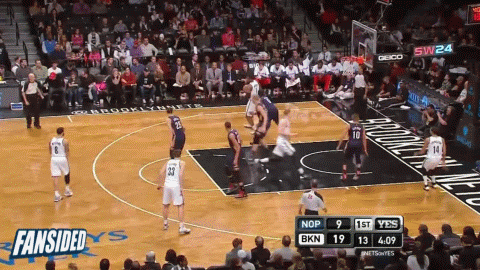 GIFs are courtesy of @FanSidedGIF and Zombie Prophet.
SEE OTHER NBA PLAYS OF THE NIGHT:
Tags: New Orleans Pelicans