The Brooklyn Nets and New Orleans Pelicans are duking it out at the Barclay's Center. You might not be interested in the game unless your a fan of either team because it features two sub-.500 teams, and you'd be wise. The Nets are beating the Pelicans 51-28 at the half.
Amongst the first half highlights was this big dunk from Nets' power forward Mason Plumlee over Pelicans' small forward Luke Babbitt. Off a pick-and-roll, Jason Terry feeds Plumlee in the paint who goes up and slams it home over Babbitt who tries to contest the shot in mid-air.
Instead he wound up on the wrong side of a poster.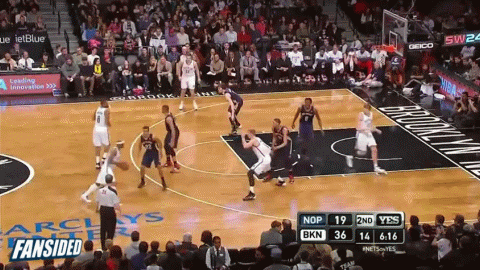 GIFs are courtesy of @FanSidedGIF and Zombie Prophet.
SEE OTHER NBA PLAYS OF THE NIGHT: