The Orlando Magic stunned the Indiana Pacers on Sunday night 93-92. After the game, Pacers small forward Paul George was sitting on the floor with a defeated look like he had just lost Game 7 of the NBA Finals, Magic power forward Glen Davis came over and extended his hand to try to help him up.
George barely looks over at him and just ignores it and after a few moments of standing there, Davis turns and walks off. Poor sportsmanship on George's part.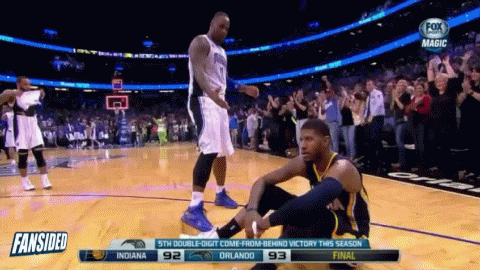 GIFs are courtesy of @FanSidedGIF and Zombie Prophet.
SEE OTHER NBA PLAYS OF THE NIGHT:
Tags: Indiana Pacers Orlando Magic