The NBA is trying to spice up their slam dunk contest which has grown a bit stale over the last few years so this year's competition began with each conference having a 90 second freestyle competition which served as a default warmup.
Here you can see last year's dunk contest champion Terrence Ross from the Toronto Raptors, Washington Wizards point guard and former No. 1 overall pick John Wall and Paul George from the Indiana Pacers showing off their skills.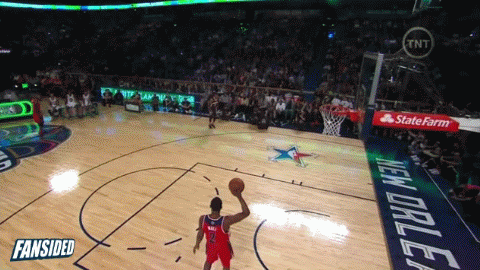 George finished in third place in 2012 and in his second slam dunk appearance entered with a lot of hype for what he would bring in to tonight's contest.
Stay tuned to FanSided throughout the night to see the latest Gif's from the slam dunk contest and to see who will be crowned as the champ.
Tags: John Wall NBA All-Star Weekend NBA Slam Dunk Contest Paul George Terrance Ross