In an attempt to infuse some life and excitement in the slam dunk contest, the NBA introduced a freestyle round to begin this year's contest with the three contestants from the East and the West having 90 seconds to warm up before the battle round begins.
Here you can see Damian Lillard from the Portland Trail Blazers, who has been busy on All-Star Weekend and competing in five events, Ben McLemore from the Sacramento Kings and Harrison Barnes from the Golden State Warriors rocking the rim.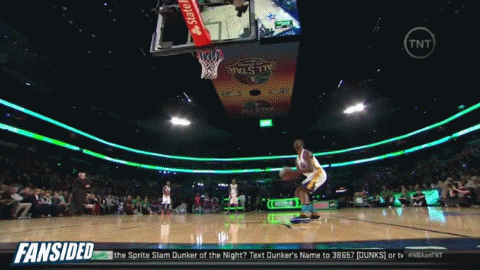 You can watch the rest of the slam dunk contest on TNT as they are currently in the battle round as the East and the West are engaged in a tight battle with some rim-rattling dunks from each of the contestants making it an interesting view even for the casual NBA fan.
Tags: Ben McLemore Damian Lillard Harrison Barnes NBA All-Star Weekend NBA Slam Dunk Contest