The NBA All-Star game is at the half, and the West is leading the East 89-76. It basically is a dunk contest with less creativity and planning and the occasional obstacle.
Miami Heat superstar LeBron James has been burying some dunks and some alley-oops, he even missed an alley-oop. This one he slammed home though.
We'll see if the dunk fest continues in the second half or if teams start playing defense.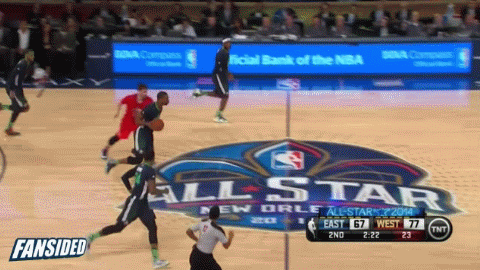 GIFs are courtesy of @FanSidedGIF and Zombie Prophet.
Other tidbits from the NBA All-Star game:
Tags: Miami Heat