The NBA All-Star Game is finally underway and the no-defense dunk fest is under way. LeBron James slammed home a big alley-oop early in the first quarter. He got a lob pass caught it one-handed with his right hand and brought it around to his left hand for the wind mill dunk.
And why isn't this guy in the Sprite Slam Dunk contest yet? Why does he continue to troll and torture us like this.
Though, could he have really saved the game last night?
[h/t] @gifdsports
Check out this angle: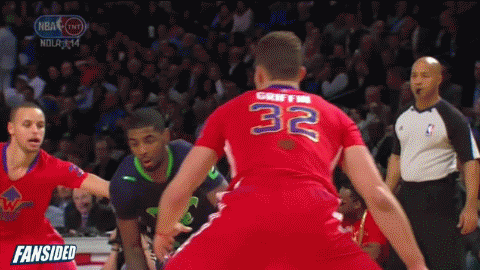 Other tidbits from the NBA All-Star game:
Tags: Miami Heat