The final WWE Raw before the Elimination Chamber ended with a bang. Sheamus and Randy Orton were squaring off in the main event, as all the other Elimination Chamber contestants had. At one point it looked like Sheamus was defeated when Orton put him through the announcer's table.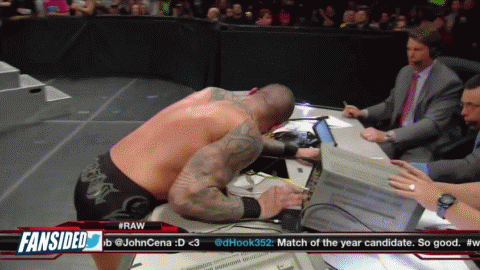 Sheamus recovered and the match went on. Sheamus had caught the upper hand when it looked like he was about to go for his famous kick. Then The Shield raced out and jumped him. The other Elimination Chamber contestants, John Cena, Daniel Bryan, Christian and Antonio Cesaro, all ran out to the ring to help out.
Then the lights went out and the Wyatt Family were in the ring. Then Raw ended as the show was in a full on brawl.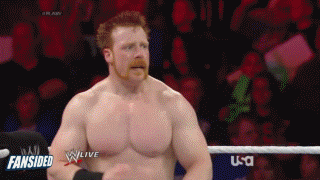 GIFs are courtesy of @FanSidedGIF and Zombie Prophet.
SEE OTHER WWE RAW HIGHLIGHTS:
Tags: WWE