The Miami Heat are taking on the Chicago Bulls and early in the fourth quarter hold a nine point lead. They're doing so with out superstar small forward LeBron James who is on the bench in a suit today because of a broken nose.
"He didn't stand up and put up his dukes and fight us," Heat coach Erik Spoelstra said. "We still understand the big picture. The fact that we don't play until Thursday, it makes the most sense."
Needless to say he isn't used to sitting on the bench missing a game for just the second time this season. So to entertain himself he has been doing some weird things like spinning around for no reason.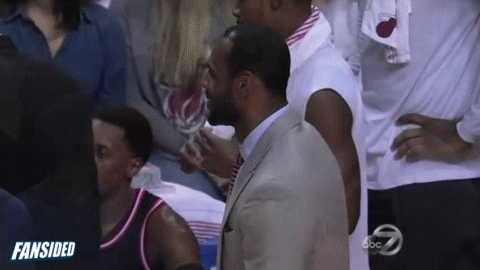 And an underhand three-pointer: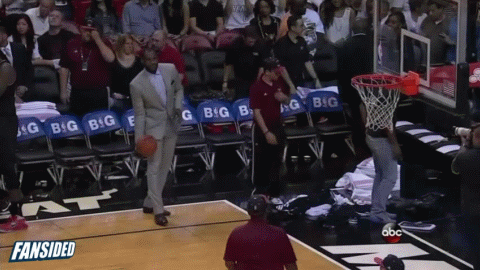 GIFs are courtesy of @FanSidedGIF and Zombie Prophet.
Tags: Miami Heat