On Thursday night, Miami Heat star LeBron James made his return to the court and had to wear a mask to protect his busted up nose. It isn't the first time we have seen LeBron in a protective mask, but his choice for Thursday night was certainly one of the most terrifying masks we have seen.
Instead of going with the typical clear protective mask that we generally see from NBA players, LeBron decided to go with a black facemask and it looked incredible.
Check out LeBron's Phantom of the Opera/Zorro inspired mask in action below: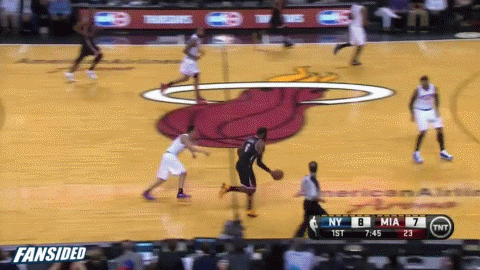 Pretty great, right? The only thing that could have been better would be this: Let's hope LeBron keeps rocking the black mask for the remainder of the season and playoffs.
Tags: Lebron James Miami Heat