Recording artist Pharrell has been having a great few months, but the real star of all of his appearances have been his ridiculous hats. While Pharrell played it cool on the red carpet for the 2014 Oscars with a tuxedo jacket, shorts and no hat, he decided that his head wear should be the story again when he performed "Happy."
Yes, that silly hat was once again prominent.
Pharrell and his ************** hat pic.twitter.com/c6W1qJYns3

— CJ Fogler (@cjzero) March 3, 2014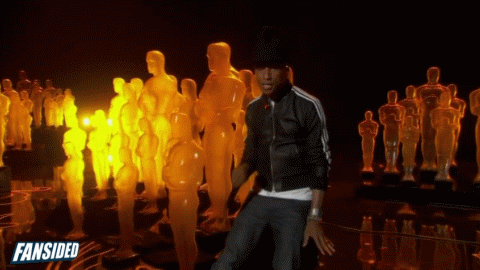 Way to go, Pharrell.
It is hard to explain exactly what Pharrell is thinking when he puts those silly hats on his head, but hey, they get him some attention and that is really all that you can ask for.
For non-stop coverage of the 2014 Oscars throughout the night, stay tuned to FanSided.com and FlickSided.com as we bring you the latest coverage.