Is there a more improved player in the NBA this season than Indiana Pacers shooting guard Lance Stephenson? The pending free agent out of Cincinnati is averaging 14.2 points, 7.4 rebounds and 5.1 assists per game for the team with the best record in the NBA.
Part of what makes Stephenson such a dynamic player who leads the NBA with four triple-doubles this season is he can do a little bit of everything on the court and he showcased that early in Tuesday night's contest with the Golden State Warriors.
Here Stephenson shows his ball-handling ability and the ability to create his own shot with a couple of nice moves with a defender in his hip pocket as he drained the shot from the free-throw line.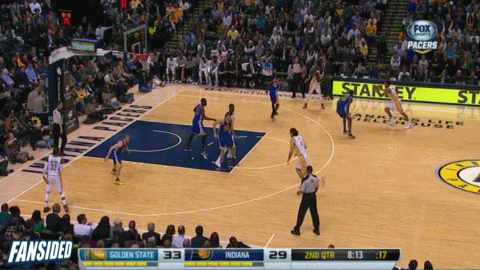 Tags: GIF Golden State Warriors Indiana Pacers Lance Stephenson