It's not taking long for the New York Mets' biggest acquisition to endear himself to his team.
In a Spring Training game against the Houston Astros, Curtis Granderson stepped to the plate twice in the first two innings. He hit the ball hard to the same place each time – over the right field wall.
The first home run came against Astros' starter Rudy Owens, who lasted all of 0.1 IP before being pulled, with Chris Young on base. This is a situation that many Mets fans can expect to see throughout the season. Granderson crushed a line drive just over the wall.
The next inning, with Jorge de Leon on the mound, Granderson stepped to the plate with no one on and hit another laser beam, this one much further up the hill past the right field wall. For the Spring, the "Grandy-Man" is now 3-6 with two homers, a double, and three RBI.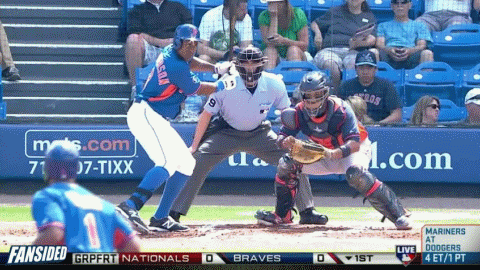 Tags: New York Mets