The Utah Jazz are taking on the Washington Wizards on Wednesday night. The Jazz are sitting near the bottom of the Western Conference standings while the Wizards are actually competing in the Eastern Conference and currently sit in fifth place.
This single play might some up the Jazz this season, point guard Trey Burke takes off up court and gets an outlet pass as at the other end. He is in the paint virtually alone but he kind of peaks over his shoulder and a defender catches him on the other side and it looks like he gets a finger on the ball.
As Burke tries to regain control of the ball he ends up losing his balance and falling down.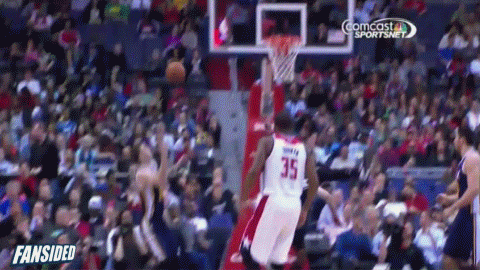 GIFs are courtesy of @FanSidedGIF and Zombie Prophet.

Tags: Utah Jazz