You ever hear the phrase, "it was a one in a million shot? Sure, we all have at one time or another and that's exactly what happened on Sunday at the WGC-Cadillac Championship when Tiger Woods' opening tee shot left one spectator with a bloodied face.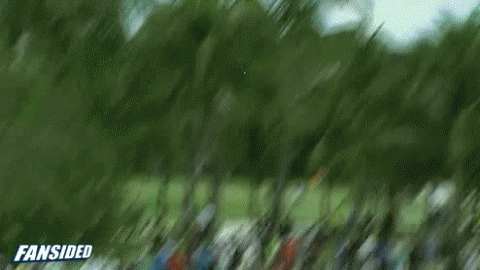 What are the odds that you would go to a golf event to see some of the best in the world and then you look up and see a dimpled golf ball coming right for your skull? That's a one in a million shot if I've ever seen one.
Tiger Woods hits spectator in the head with opening tee shot. pic.twitter.com/4K5sX61IOt

— Robert Robi (@RobertRobi2) March 10, 2014
It will make for a funny story for the spectator who got an autographed glove from Tiger along with a little blood loss, but it may almost be worth it to take a tee shot to the dome to meet the best golfer in the world.
Tags: GIF Golf Tiger Woods