The New York Knicks brought Phil Jackson back to Madison Square Garden and was named team president. Jackson was introduced on Tuesday.
"So today is an historic day for the Knicks as we announce that Phil Jackson has been named our team president," Knicks' James Dolan said.
"This is someone who knows about winning, about the importance of a clear vision and culture that ensures the team wins," Dolan said. "Like his team did when he played for the Knicks. Today that clear vision and culture have come back to New York. Regardless of our record when you have a chance to get Phil Jackson to run your team, you do it. Welcome home Phil."
At the Knicks game on Wednesday night, Jackson got a standing ovation from the crowd.
@
gifdsports
And Jackson flashes a thumbs up, from SB Nation: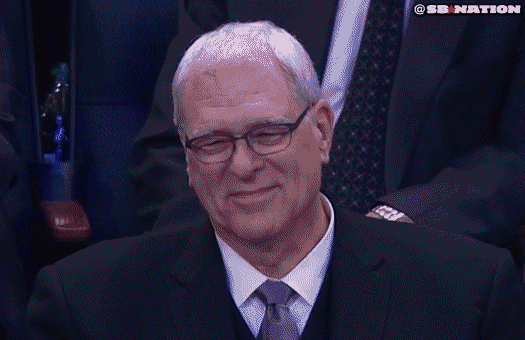 Tags: New York Knicks