The Florida Gators entered the 2014 NCAA Tournament as the No. 1 team in the country and have looked the part through the opening weekend to advance to the Sweet 16 with wins over Albany and Pittsburgh.
One of the highlights of their triumph over the Panthers was 6-9, 240-pound beast Patric Young who is seen toying with Pitt guard James Robinson in this gif where he lets him get by him only to immediately stuff his shot attempt a couple rows deep.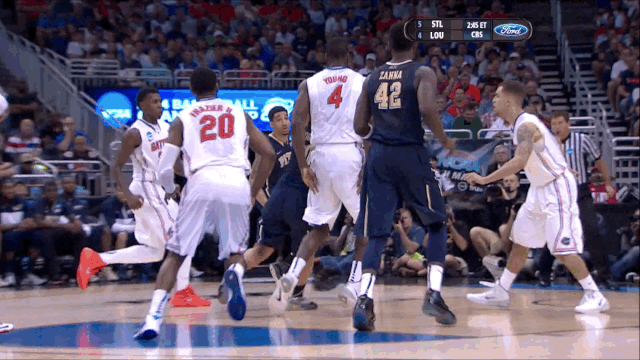 Young wasn't done there making gif magic as he was on the receiving end of this sick rim-rattling alley-oop early in the second half.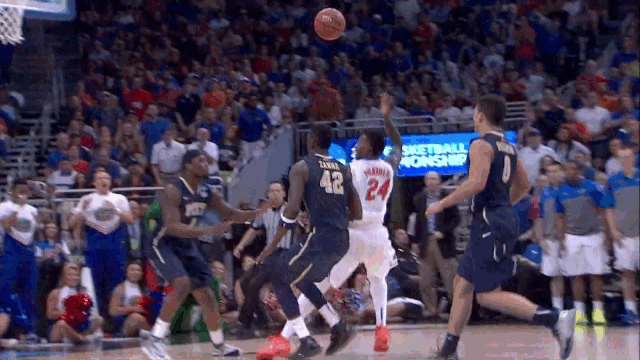 Billy Donovan may be looking at his third national title as the coach of the Gators.