Novak Djokovic, who is ranked No. 2 in the world by the Association of Tennis Professionals, cruised to a win over Tommy Robredo on Tuesday afternoon in the fourth round of the Sony Open.
Djokovic won the match in straight sets — 6-3, 7-5 — before celebrating in a great way that brought a smile to his fans faces.
After his win, Djokovic made his way over to the camera where he pulled out a blue marker and autographed the camera lens. Of course, our very own Zombie Prophet was ready to capture the moment in GIF form and get it ready for your viewing pleasure.
You can check out the excellent moment below: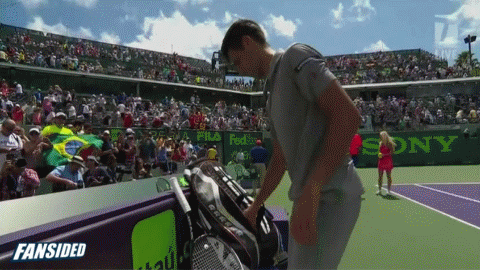 Well done, Djokovic. And that is a pretty solid signature, too.
It's not too late to grab your Sony Open tickets for the championship matches!
Tags: Novak Djokovic Sony Open Tennis