The Miami Heat and the Indiana Pacers are duking it out in a battle of the best teams in the Eastern Conference. Dwyane Wade was driving into the paint when he found himself in the middle of four Pacers defenders. He got cute and went behind the back passing it out behind the arch.
The problem… no one was there.
It looks like he was looking for the man in the corner, but he didn't rotate or Wade was just plain off the mark.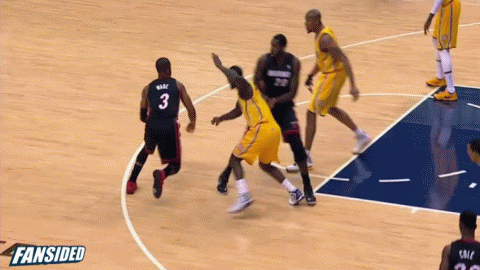 GIFs are courtesy of @FanSidedGIF and Zombie Prophet.
Other Heat-Pacers highlights:
Tags: Miami Heat