The Elite Eight match up between eight-seed Kentucky and two-seed Michigan was coming down to the wire. The teams were tied at 72 points apiece as the final seconds were ticking off the clock after Michigan's Jordan Morgan made a basket.
Kentucky's Aaron Harrison had the ball in his hand with less than five seconds on the clock and with a defender's hand in his face he jumped up to make a big three-pointer to give them the win. Michigan's desperation half-court heave in the little time left on the clock didn't go in.
Kentucky will face the second-seeded Wisconsin Badgers in the Final Four.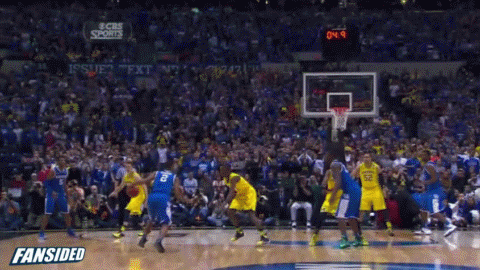 Tags: Kentucky Wildcats