Borussia Dortmund have found themselves down 2-0 in their Champions League quarterfinal game against Real Madrid. It is just the first leg and the second and final game will be played at home.
Still, it can't the start they were hoping for. This play about sums up Dortmund's half, they were on a counter attack when a pass to Pierre-Emerick Aubameyang looked like it was going to be behind him.
He tried to stop to get the ball and ended up falling, the ball bounced off him and Real Madrid got the ball back.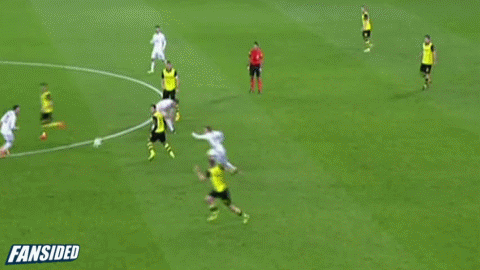 GIFs are courtesy of @FanSidedGIF and Zombie Prophet, make sure to follow both for the latest in GIFs from FanSided.
Champions League highlights:
Serie A highlights:
Tags: Borussia Dortmund