Borussia Dortmund goalkeeper Roman Weidenfeller is seeing his fair share of work early on in the Champions League quarterfinals match up against Real Madrid. He gave up an early goal to Gareth Bale and had to deal with a free kick curling in from Cristiano Ronaldo.
The shot looked a little high but it might have been able to go in. Weidenfeller wasn't taking any chances and tipped it over the goal.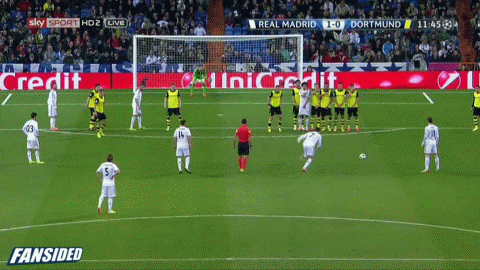 GIFs are courtesy of @FanSidedGIF and Zombie Prophet, make sure to follow both for the latest in GIFs from FanSided.
Champions League highlights:
Serie A highlights:
Tags: Borussia Dortmund Real Madrid