It is the first week of the Major League Baseball season, and the grounds crew at Chase Field ahead of the Arizona Diamond Backs game against the San Francisco Giants are dealing with a crisis. It looks like some bees have invaded the bullpen before the game.
No word yet on wether they'll try Mark Teixeira's theory of using honey to rid themselves of the bees, as he suggested in a spring training game before the New York Yankees and Boston Red Sox.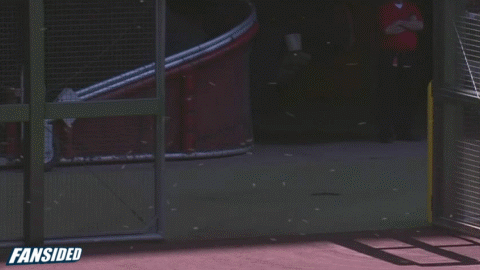 More bees: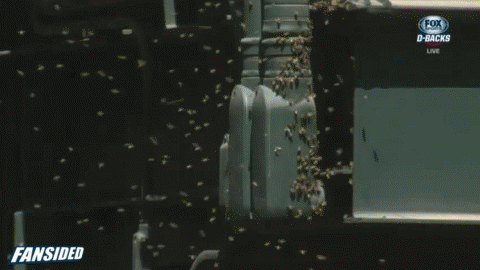 GIFs are courtesy of @FanSidedGIF and Zombie Prophet, make sure to follow both for the latest in GIFs from FanSided.
We might have a situation. There's a huge swarm of bees in CF here at Chase Field as players get ready to take the field.

— Andrew Baggarly (@CSNBaggs) April 3, 2014
#Dbacks bee alert — bees swarming in front of the CF Jumbotron

— Jack Magruder (@JackMagruder) April 3, 2014
I love that MLB can break ground with player safety and tech but can't start a game on time because there's a swarm of bees in the outfield.

— Greta Garbage (@waelwulf) April 3, 2014
But the game might be on time.
Not sure where they all went, but it looks like the bees have buzzed out of Chase Field…got 15 minutes before first pitch…

— Craig Grialou (@CraigAZSports) April 3, 2014