A majority of the time, intentionally walking a batter in a baseball game seems like a pretty safe bet. You don't want one of the best hitters on the opposing team lighting you up, so you'd rather just let him have his base and deal with the next guy.
Sometimes, that plan doesn't quite work out they way you had hoped. Sometimes, the batter gets so upset and being intentionally walked, that he'll try and find some way to unload on you anyway. Just like Ole Miss' Austin Anderson did to Auburn reliever Jay Wade.
Anderson had already been walked twice in the game, and flat out had had enough of the free passes. So, when he saw the ball come near his zone on the walk attempt, he let go…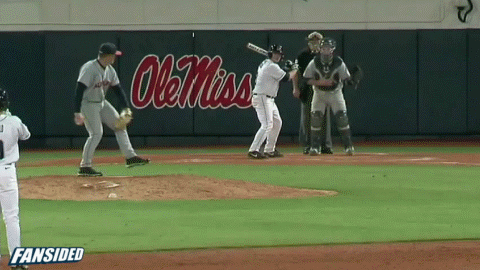 That was in the 13th inning and it gave Ole Miss the 8-5 win, proving that the intentional walk isn't always as safe of a bet as you think it is sometimes.
Tags: College Baseball Ole Miss