The Miami Heat are taking on the Memphis Grizzlies on Wednesday night. Early in the first quarter the Heat were building a lead and got two points from superstar LeBron James on an exciting play. After a tough shot from Mario Chalmers failed to go in, James came down the lane to get the rebound and the two points in an incredible two-handed, 180 degree put-back dunk.
Midway through the first quarter the Heat are leading by six points, a lot of time left. Fortunately for James, Brooklyn Nets rookie Mason Plumlee wasn't there to block it.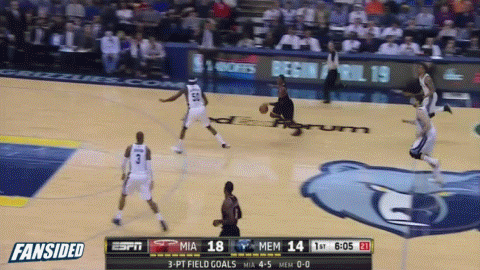 GIFs are courtesy of @FanSidedGIF and Zombie Prophet, make sure to follow both for the latest in GIFs from FanSided.
Tags: Miami Heat