Manchester United went on the road to take on Bayern Munich in the quarterfinals of the Champions League. Many had United as heavy under dogs in this match despite the fact that the pairing was tied at one in the aggregate.
United's Patrice Evra rocketed a shot on target at the upper right corner that looked nearly impossible to stop. The strike had incredible pace and went in off the top cross bar out of the keeper's reach.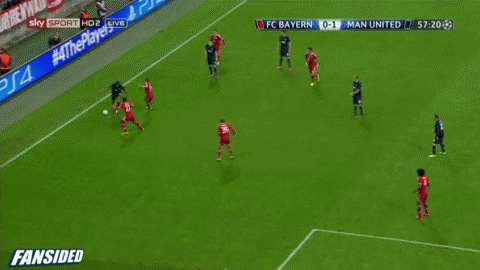 GIFs are courtesy of @FanSidedGIF and Zombie Prophet, make sure to follow both for the latest in GIFs from FanSided.
Champions League highlights from Wednesday April 9th;
Other Champions League highlights from Tuesday April 8th:
Tags: Manchester United