On Friday night, mixed martial arts fans were treated to a full night of free mixed martial arts on AXS TV thanks to Resurrection Fighting Alliance. RFA 14, which took place at City of Cheyenne Ice and Events Center in Cheyenne, Wyoming, was headlined by a bout between Matt Manzanares and Junior Maranhao for the vacant flyweight title. It was an exciting main card that featured a number of slick submission finishes, and a quality TKO that was set up by some vicious knees to the body.
AXS TV always airs exciting fights called by the brilliant commentating duo of "The Voice" Michael Schiavello and five-time MMA world-champion Pat Miletich.
If you missed tonight's event, you can catch the official results and highlights below:
Rosa Acevedo vs. Jocelyn Lybarger
Result: Jocelyn Jones-Lybarger def. Rosa Acevedo via unanimous decision (30-27, 30-27, 30-27)
Daniel Aguiar vs. Tyler Toner
Result: Daniel Aguiar def. Tyler Toner via submission (Heel Hook), Round 1 (0:29)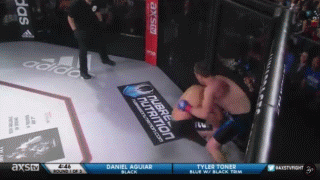 Alan Jouban vs. Armando Montoya Jr.
Result: Alan Jouban def. Armando Montoya Jr. via TKO, Round 2 (3:33)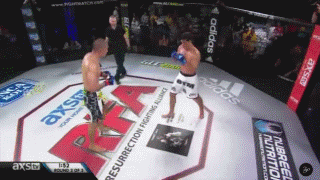 Jeimeson Saudino vs. Tyler Voth
Result: Tyler Voth defeats Jeimeson Saudino via unanimous decision
Raoni Barcelos vs. Mark Dickman
Result: Mark Dickman def. Raoni Barcelos via submission (rear-naked choke), Round 2 (2:06)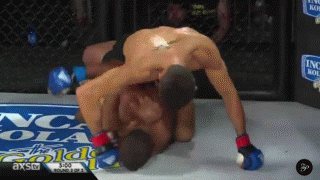 Matt Manzanares vs. Junior Maranhao for vacant flyweight title
Result: Matt Manzanares def. Junior Maranhao via split-decision
Between the fourth and fifth round, Maranhao collapsed off of his stool. For some reason that no one will ever understand, his corner allowed him to continue fighting and the doctor did not give a thorough check of his pupils.
It was stunning to see Maranhao allowed to continue to fight after going out cold in his corner.
This is how bad things can happen inside of the cage, which no one ever wants to see. Hopefully the doctor and Maranhao's corner will be punished for sending him back into the cage and failing to do there job by protecting the fighters.