The St. Louis Blues came into the playoffs having lost six straight games and seven of their last 10 to drop from the top spot in the Western Conference to the four seed where they are hosting the defending Stanley Cup champion Chicago Blackhawks.
However, it only took five minutes for the Blues to get some positive momentum in front of a raucous home crowd and light the lamp on a crazy rebound as Adam Cracknell scored his first postseason goal to give St. Louis a 1-0 lead early on. Chris Porter and Alex Pietrangelo assisted on the goal to beat Corey Crawford.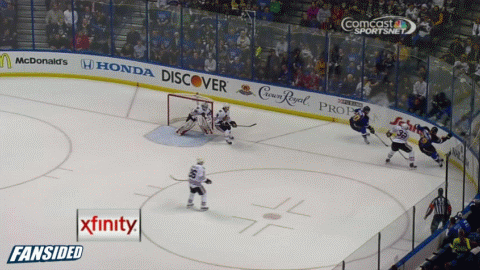 This series should be one of the best first round pairings in the NHL and these two Central division rivals hate each other with a passion that there should be plenty of physicality and chippyness. The Blackhawks have struggled in recent Game 1′s, so getting off to a slow start is nothing they haven't overcome before.

Dick's Sporting Goods presents "Hell Week":