Corey Crawford has made a couple of masterful saves to keep the Chicago Blackhawks on top of the St. Louis Blues in Game 1 of their best-of-seven series with their Central Division rivals.
The first came at the close of the period with the Blues attempting to tie it up after Patrick Kane gave the Hawks a 3-2 lead. Crwaford sprawled out and kept the puck out of the net. Somehow. I'm still not sure how he managed to keep it from crossing the line.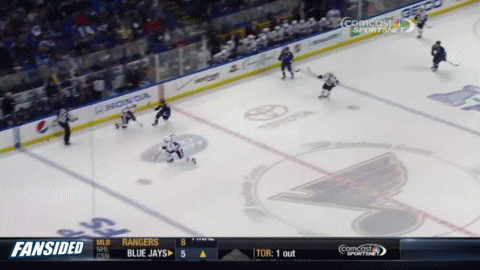 The Blues continues to pepper Crawford with shots from all over the ice, including this twisted wrister in the middle of the second period.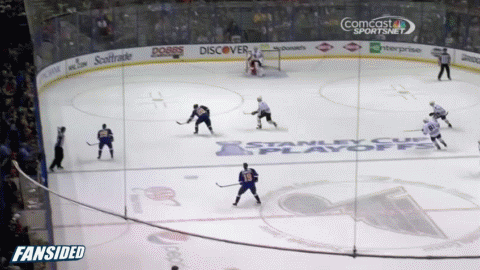 After two periods, the Blackhawks hold a slim 3-2 lead after there was no scoring in the second period, much in large part to the efforts of Crawford.
Tune into NBC Sports Network to catch the third period of the game between the Blackhawks and the Blues in what should be an exciting final 20 minutes as the defending Stanley Cup champions look to steal home-ice advantage away from the Blues.
Tags: Chicago Blackhawks Corey Crawford GIF NHL Playoffs 2014 St. Louis Blues