In a meeting between two hated rivals in the best playoffs in professional sports, the Chicago Blackhawks and St. Louis Blues were throwing their bodies around the ice as teams were trying to set the tone with bone-crushing hits.
The Blues have a reputation as being an extremely physical team and have been known to take a few questionable runs at players, especially notorious agitator Barrett Jackman, and the Blues tried to send one Blackhawks player into the first row here.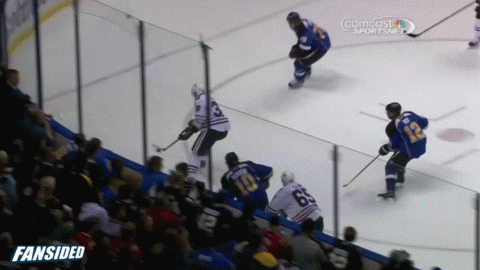 The Blackhawks are holding a 3-2 lead in the opening minutes of the third period in St. Louis and are looking to escape with the win–and escape with all their guys healthy–but the Blues keep making runs at the Hawks against the boards.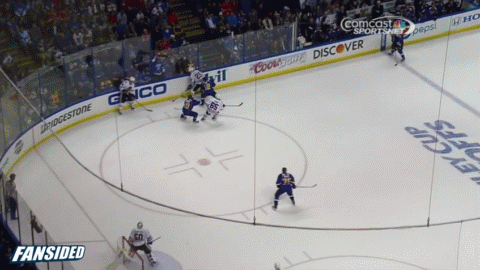 The Blackhawks will take the hits, the Blues hold an 18-9 edge in hits, but provided Chicago delivers the biggest hit on the scoreboard at the end of the game, they'll feel pretty good and those bumps and bruises won't hurt as much.
Tags: Chicago Blackhawks GIF NHL Playoffs 2014 St. Louis Blues