The first two periods in the game between the New York Rangers and Philadelphia Flyers was shaping up like a classic meeting between the two with both goalies making save after save as it was 1-1 entering the final period.
We were treated to some nice collisions that set the tone in the first game of the best-of-seven series that left a couple players bloodied and bruised.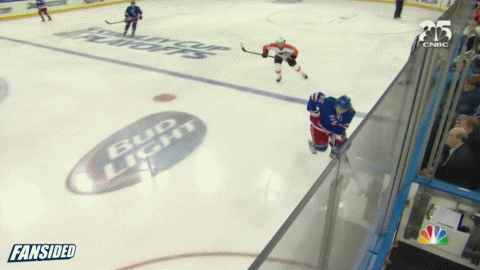 But this game was ultimately decided by two Flyer's penalties that would lead to the Rangers getting a four-minute power play after a high sticking penalty was called on Jason Akeson.
The Rangers would not waste this golden opportunity as Brad Richards would light the lamp and give the Rangers a 2-1 lead at the 8:22 mark with assists by Martin St. Louis and Rick Nash.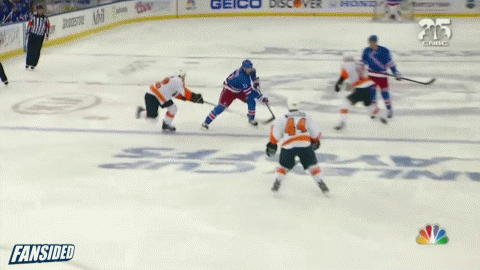 A couple minutes later, the Rangers would be on the man advantage again after Claude Giroux went to the penalty box and Derek Stepan made it 3-1 after Richards and St. Louis got the assist.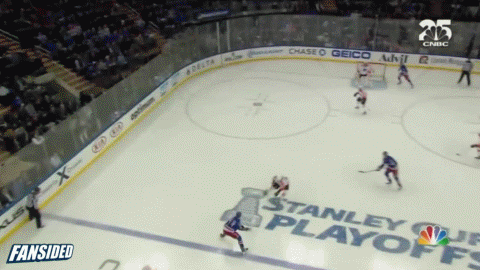 The Rangers weren't done scoring on the evening as they would score for the third time in the period to put the final touches on the dominating final period.
With the Rangers looking to put the game away, Carl Hagelin, who was the victim of Akeson's high-sticking penalty, lit the lamp to give the Rangers a 4-1 lead. Assists on the goal came from Richards and Jesper Fast.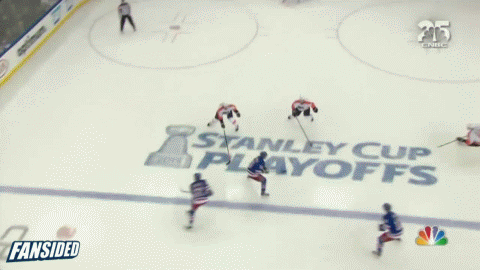 The Rangers ended up winning 4-1 to take Game 1 of the series and control home-ice advantage.

Tags: New York Rangers NHL NHL Playoffs 2014 Philadelphia Flyers