Cam Atkinson made executed it to perfection as he took the pass from Brandon Dubinsky and Matt Calvert to put the Columbus Blue Jackets up 3-1 against the Pittsburgh Penguins at the 1:04 mark of the third period.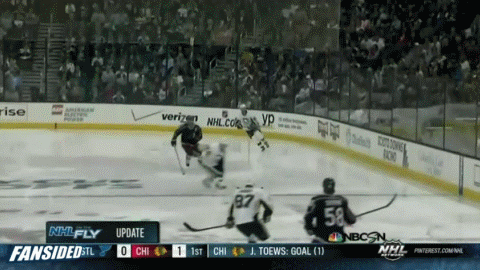 However, the lead was short-lived as the Penguins scored three goals in a span of 7:02 to turn a two-goal deficit into a one-goal lead.
The Blue Jackets are tied with the Penguins at one game a piece for the series, but unless the Blue Jackets can regain the momentum that the Penguins have stolen from the home team, it looks like the Penguins may steal this victory from the jaws of defeat.
You can watch the rest of this game on the NBC Sports Network.
Tags: Columbus Blue Jackets GIF NHL Playoffs 2014 Pittsburgh Penguins