The Chicago Blackhawks and St. Louis Blues are locked in a 1-0 game with the defending Stanley Cup champions clinging to the one-goal lead in front of the United Center crowd. As you would expect in a 1-0 game both goalies are at the top of their game with Corey Crawford and Ryan Miller making one great save after another.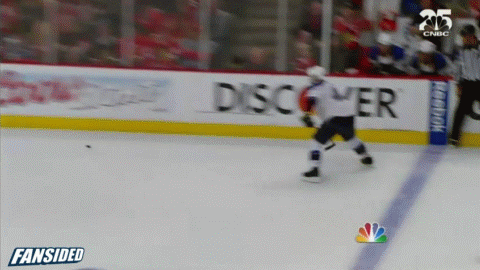 That save on a shot from Roman Polak is even more impressive when you consider Ryan Reaves is screening Crawford who has turned away all of the 23 shots he's faced tonight.
Ryan Miller has turned away 17 of the 18 shots he's seen, only allowing a goal to Jonathan Toews at the 4:10 mark of the first period and turned away the Captain's attempt at a second goal here with the glove save.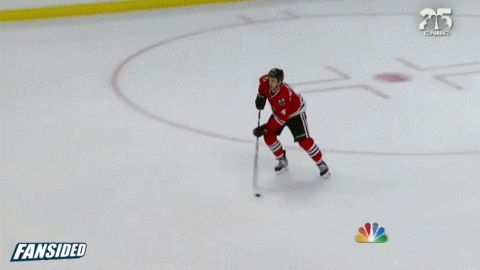 Will the Blackhawks hold a third period lead for the first time this series or will the Blues force overtime for the third time this series?
Tune into CNBC for the third period to find out.
Tags: Chicago Blackhawks GIF NHL Playoffs 2014 St. Louis Blues