After Brent Seabrook delivered a blow that resulted in a three-game suspension for his reckless hit on David Backes you knew the St. Louis Blues would be looking for some justice tonight against the Chicago Blackhawks even if the Blues said all the right things by saying the best revenge would be winning.
Well, midway through the second period Maxim Lapierre was given a two-minute minor for this boarding penalty on Sheldon Brookbank who is in the lineup to replace the suspended Seabrook.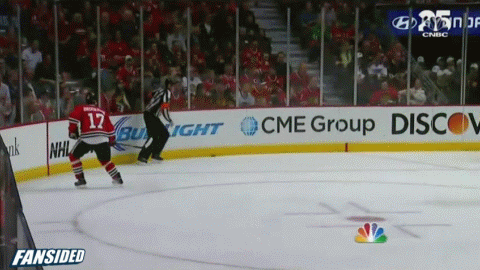 Color commentator Eddie Olczyk called the hit reckless, but unlike Seabrook on Saturday didn't have any contact with the head, so don't expect any further action from the NHL to the consternation from the home crowd. The Blues killed the resulting penalty, but the Blackhawks still lead 1-0 with seven minutes left in the second.
Tags: Chicago Blackhawks GIF NHL Playoffs 2014 St. Louis Blues