The Colorado Avalanche held serve in the first two games of their series with the Minnesota Wild taking a 2-0 series lead into Game 3 at Minnesota and Wild captain Zach Parise is playing with a no holds barred approach, even taking on 6-4 Avalanche defenseman Nick Holden.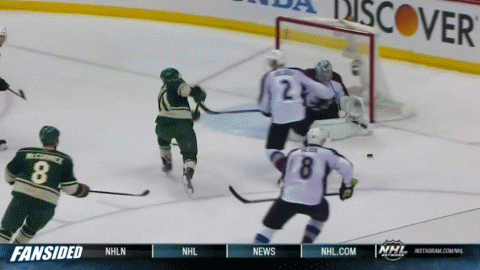 Despite giving five inches and 12 pounds, Parise didn't give up any ground in this exchange that figures to see a lot of physicality with the Wild playing a bit desperate as they need to win against the No. 1 seed Avalanche to avoid falling down 3-0 in the series.
At the end of the second intermission, both teams are in a scoreless tie at the Xcel Energy Center in Saint Paul, Minnesota.
Tags: Colorado Avalanche GIF Minnesota Wild NHL Playoffs 2014 Zach Parise