The second period began to get a little chippy between the St. Louis Blues and Chicago Blackhawks–as you would expect–and after a boarding penalty by the Blues put Chicago on the power play, the Blues came right back and put the home team on the man advantage with this cross checking penalty from Roman Polak on Brandan Saad.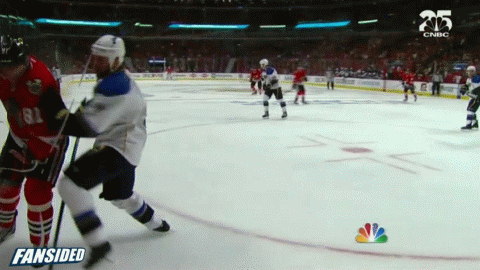 The Blue once killed another Blackhawks power play and they used every bit of their body to stop shot from getting to Ryan Miller, including Vladimir Sobotka using his hand to slow down this blast off the stick of Patrick Sharp from the point.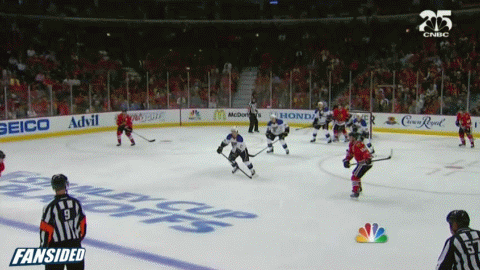 The Blackhawks lead 1-0 late in the second period in a game they must win to avoid falling down 3-0 in the series.
Tags: Chicago Blackhawks GIF NHL Playoffs 2014 St. Louis Blues