The Montreal Candiens are up 3-1 over the Tampa Bay Lightning in the second period of their Game 4 match up, which means the Lightning are on the verge of being eliminated from the Stanley Cup Playoffs.
With all of the pressure now on Tampa Bay to turn things around in the final minutes, tempers are starting to boil over.
Lightning center Steven Stamkos decided to take out his frustration on Canadiens defenseman Alexei Emelin after a whistle, by deliver a solid punch right to Emelin's face which knocked him to the ice. Emelin's fellow defenseman, alternate captain Andrei Markov, took offense to the punch and came to defend his teammate.
After being sent to the penalty box, Stamkos continued to let his temper boil over.
You can see the GIF below: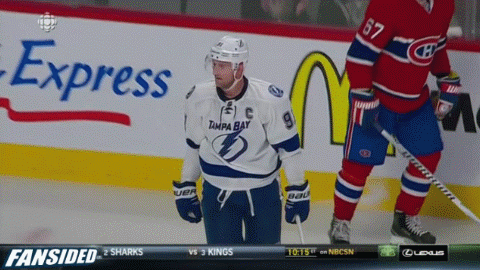 Tags: Alexei Emelin Montreal Candiens Steven Stamkos Tampa Bay Lightning