After looking over the play, the NBA has decided to fine Charlotte Bobcats forward Josh McRoberts $25K for his foul on Lebron James with 50 second left in the fourth quarter.
If you missed out on the foul live, here is a clip of the action.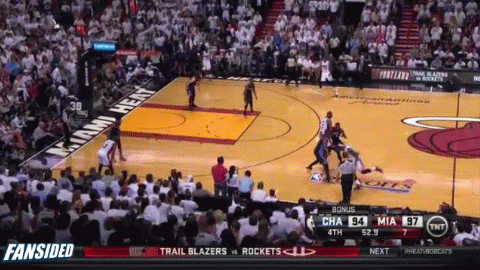 When the foul happened, the referees initially named it a common foul. It shocked viewers because most physical fouls that occur on superstars, they rush to call a flagrant or technical foul on the opposition.
Shockingly, McRoberts wasn't suspended for his foul that was upgraded from a common foul to a flagrant 2. We've seen few players have to miss out on games for worse fouls.
Currently, the Heat-Bobcats series in 2-0 in favor of Miami. The teams head to Charlotte to finish off the series, but with Al Jefferson extremely hobbled, the Bobcats odds of making this a series is little to none. Give the 'Cats credit though. Against a team they're outmatched by at almost every position, the team refuses to lie down in the face of defeat. They're fighting hard and making sure that the Miami Heat earn their victories instead of walking all over the group like they did the Milwaukee Bucks (#Bucksin6) the previous year.
Tags: Charlotte Bobcats Josh McRoberts Lebron James NBA NBA Playoffs 2014